Is democracy in a state of crisis? Phenomena such as rising populism, deepening inequality, and disenfranchised citizens are questioning the future of democratic principles and institutions. On the positive side many citizens take up initiatives to make democratic processes more direct, deliberative and participative. The debate around the status of our democracy also affects the role of political parties. Traditionally being the linking pin between the state and society, parties are required to critically reflect on and redefine their role.
During this conference democratic innovators and practitioners will work on new ideas and technological applications to reimagine the future of democratic institutions. Are you one of them? Come join this conference, have a look at the programme below and get a ticket that includes a free lunch. €10 standard and €0 for students (show student ID at the door).
09:30 – 10:15 |Opening and keynote
Thórhildur Sunna Ævarsdóttir
Being a human rights lawyer, an activist, an investigative journalist and more recently a MP of Pirate Party in Iceland I share the party's vision, which has always been to hack the system from inside, to change the system from within. We stand for a democratic reform, we are for the protection of human rights and a new, innovative way of doing politics. These issues as well as challenges and opportunities I would like to bring to the discussion at the Innovating Democracy.
12:30 – 14:00 | Lunch served
14:00 – 14:30 | Teele Pehk
Co-creation in Policy-Making and Everyday-Democracy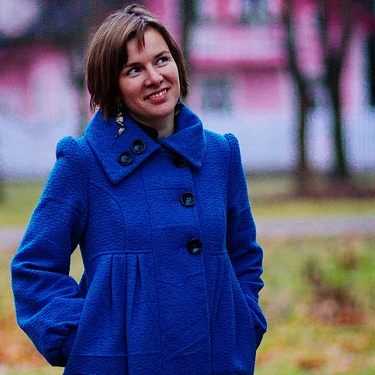 The topic of innovating democracy is close to my heart: I am always interested in sharing experiences and learning more about different processes and methods how to drive changes. I find it most inspirational when people from different countries, fields and systems work on the same goal with different approaches and tactics – I truly believe in synergy from co-creation.
16:45 – 17:15 | Plenary Wrap-up
Debriefing after a full day conference. The last part is meant to summarise and draw on the main lessons learnt after five interactive breakout sessions and two keynote speakers. This is supposed to lead to new conversations, networks and strategic actions in regard to innovating democracy.