As a cross-cultural fashion brand, Afriek aims to challenge the one-sided image many people have of Africa. Like many brands on a mission to change the world, they sometimes receive critical feedback as well - especially concerning their own ethics and mission. What does equal collaboration entail and when can you call collaboration equal? When are garments cultural appreciation rather than cultural appropriation? That's why Afriek and friends invited speakers from various areas of expertise to share their views with you and invite you to share your voice too. Come celebrate the change we want to see in our world!
Afriek
Afriek wants to create a dialogue between different cultures through clothing, made in equal collaboration with partners in Rwanda. Together they finalise the designs into samples, closely collaborating to get the ideal fit and design. 'We believe in equality in everything we do. We promote this because we know it is not the reality in our world' says founder Sivan Breemhaar. Underlying big problems, such as cultural appropriation and unfair trade, is the notion that we are often unwilling to see the other as our equal, as people who have the same rights as us. One of the biggest lessons Sivan had learned in the past years, is that is it important to have an open conversation about these issues and listen closely to what people with different backgrounds have to say. To celebrate this new year, Sivan would like to dig deeper into certain questions behind their ethical, cross-cultural fashion brand, and together find creative solutions for the challenges in our society.
PALHA
Zinzi de Brouwer is a brand strategist with a focus on creative storytelling. She connects people, products and places through interdisciplinary fields and building bridges in the African continent, placing value on co-creation. She founded PALHA, a multi-disciplinary platform celebrating the design and craft landscape of Mozambique, where she works with local female artisans and emerging Dutch designers through exchanges in knowledge and skills. Next to that, she gives lectures on Africa as a relevant consumer market, as well as storytelling techniques for the creative industry in universities and colloquies world-wide. She has a fervent desire to contribute to an inclusive and diverse fashion industry. Working from the heart, with the highest regard to the humans behind the products.
The Alkebulan Project
Alkebulan is a multidisciplinary community in which creatives, with both an African (ancestry) and a Western background, have joined forces to deepen and research their African heritage. 'Alkebulan' is one of the oldest names given by our ancestors for the continent that we now know as Africa. It symbolises going back to your roots, and stands for a more self-conscious Africa that will not settle for being just a charity case. There are still prejudices about the continent and its Diaspora. Rudy Asibey talks about how they want to change perception and to change negative prejudices to positive images.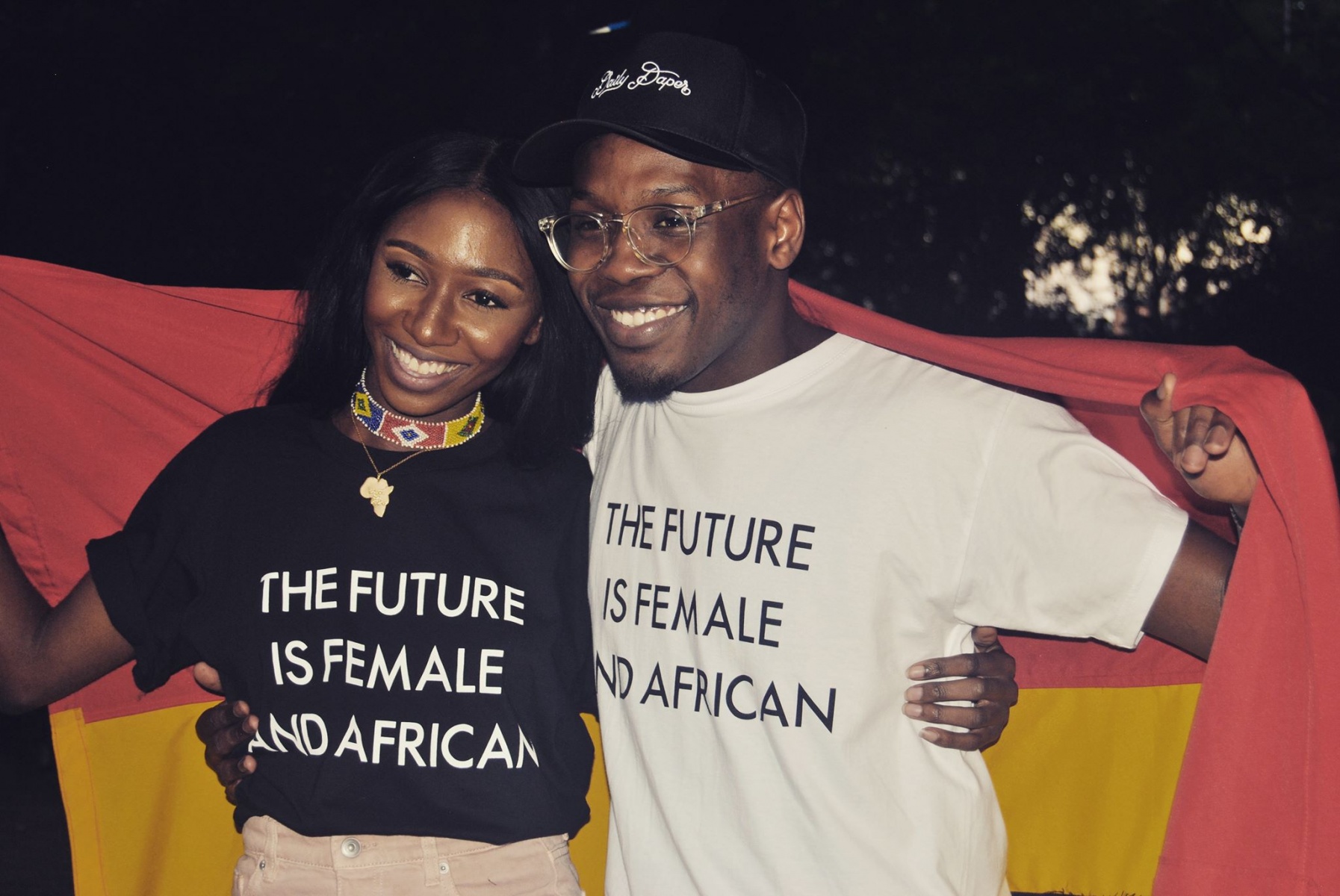 Tony's Chocolonely
Things aren't being shared evenly in the chocolate supply chain. The field is dominated by a handful of chocolate giants that profit from keeping the price of cocoa as low as possible. As a result, farmers are forced to live in poverty. And that leads to child labour and slavery. Tony's Chocolonely has been on a mission for the past 13 years and counting: together we make 100% slave free the norm in chocolate. That's not easy. The situation is complex and there are a lot of challenges to face trying to change the cocoa industry. Tewatha Muller's job is to be the critical voice behind and within the brand. The team is continuously learning, so their roadmap usually needs a bit of fine tuning every year.
Stephan Alspeer
Stephan believes that todays marketers must be technologically and culturally agile to connect with modern consumers. Because for brands to survive in this era, they have to move at the speed of culture. Stephan worked with brands like Unilever, UEFA Champions League, Tele2, Heineken, and Renault. He helps organisations re-invent their categories, mobilise movements on issues that matter and commercialise their brand purpose to fuel business success with humanity at the center. How can we create deeper connections, more empathy, more wonder and loads of honesty?
More speakers will follow soon!