Travelling in a city requires not only mobility by vehicles, but moreover it requires a place where these mobility's interchange. Transferring from train to bike, from train to tram or from tram to bus is all brought back to a place, a hub where different transport modes and people meet. Together with experts we will discuss the future of these hubs in cities. What is their importance? And how do they develop and adapt?
Innovation of vehicles, insights in data of traffic flows and the rising demand of travellers to travel more, faster and comfortably seek for an explanation on the importance and the experience of these transportation hubs for the future of our city. The focus of this evening will be on train stations, as place of interchange.
Hans van Lint
Hans is a professor at Delft University of Technology, in the Faculty of Civil Engineering. His research focuses on the connection between traffic data and advanced models and how to apply this to estimating and predicting traffic conditions. What do data tell us about traffic flows? Tonight he will share experiences of traffic flows during a triple event at the Arena Boulevard. How can we learn from experiments like these? And what are the next steps?
Luca Bertolini
Luca is director of the Centre for Urban Studies at the UvA. His research and teaching focuses on the integration of transport and land use planning, on methods for supporting the option-generation phase of the planning process, on concepts for coping with uncertainty in planning, and on ways of enhancing theory-practice interaction. Tonight he will discuss the tensions between efficiency of transportation hubs and the experience of the hub as a place.
Tony Wijntuin
Tony is founder of WYNE. Strategy & Innovation, which he started in 2009 after a successful career at the Schiphol Group. He focuses on high traffic consumer environments in which commercial activities such as retail, food & beverages and other commercial products and services are non-core activities, but yet add significantly to generated revenues, quality levels and the corporate image of the enterprise offering these products and services.
Peter Groenendaal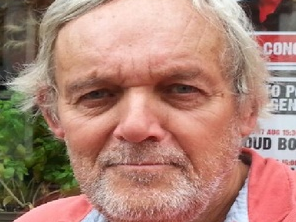 Peter is founder of Placemaking Plus: Placemaking is about "what we see", inspiring and facilitating communities, to  develop, improve and manage "places" in public space. Such as squares, markets, (parts of) neighborhoods, campuses, stations, hospitals, public and other buildings, etc. Community as the expert, the citizens / neighbors, the local entrepreneurs and visitors of the area. Every area features a number of zealous nuts who lead the way.  They know their area and their neighbors like no one else. We are the tools!
Sebastiaan de Wilde
Sebastiaan de Wilde is Director Development at NS Stations.Together with ProRail and municipalities he is responsible for station development activities within NS Stations. His main activities are research, station development (including retail interiors) and technical station management. Tonight he will illustrate the developments at different stations through which he will reflect upon the other perspectives presented.
Lee Feldman
Lee Feldman grew up in one of the only cyclist families in Montreal, Canada. He moved to Amsterdam in 2007. "When I came here and saw everything that was going on with cycling, I thought: I'm home." After a project with Cascoland in the occupied territories in Palestine, it occured to him that cycling is more than a mode of transportation. Now, with his company CycleSpace, he tries to spread the word about the transformational power of the bike.