More than ever, alternative urban futures are needed for an urban world that is socially just, environmentally sustainable, and capable of caring for the diversity of urban life. How can policy makers, activists, students and scholars enact change by 'doing the urban' differently? This event marks the launch of two co-edited books that cover such alternative urban spaces across civic, private, and public spheres. A selection of speakers present their work on alternative urbanism in Amsterdam. Join us for an international dialogue on the production of alternative urban spaces.
This event marks the launch of two co-edited books that cover such alternative urban spaces: 'Enabling Urban Alternatives' and 'The Production of Alternative Urban Spaces' (see below). This events is of immediate relevance to anyone – from policy makers and activists to students and scholars – committed to making a difference for urban dwellers in diverse settings. Rising above a mere collection of contributions from different case studies and urban practices, the event critically explores the conditions under which actors enact change by doing the urban differently. The inventory of alternative urban futures is rich and traverses the globe, including policy issues, social order and urban norms in diverse local contexts.
Program outline
Introduction by Luca Bertolini and Carolina Maurity Frossard.
Panel discussion by Preetika Sharma, Zsuzsa Kovaç, Peter Parker, Jens Kaae Fisker. Moderated by Letizia Chiappini.
Closing session with Q/A and audience-engaging activities.
Double book-launch
This event follows the release of two new books on Urban Alternatives: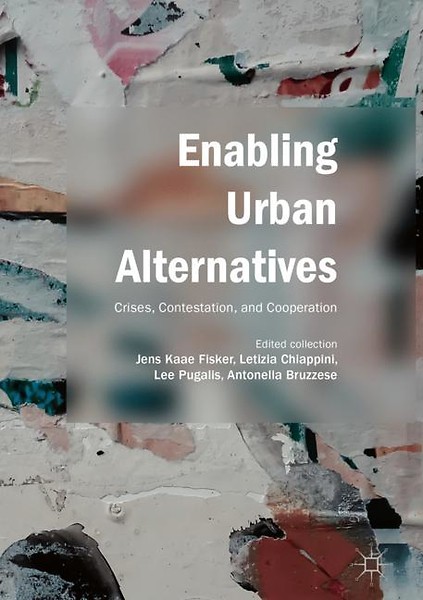 The book Enabling Urban Alternatives (2019) asks how thinking, governing, performing, and producing the urban differently can assist in enabling the creation of alternative urban futures. It is a timely response to the ongoing crises and pressing challenges that inhabitants of cities, towns, and villages worldwide are faced with in the midst of what has been widely dubbed as 'an urban age'. Starting from the premise that current urban development patterns are unsustainable in every sense of the word, the book explores how alternative patterns can be pursued by the wide variety of actors – from governments and international institutions to slum-dwellers and social movements – involved in the on-going production of our shared urban condition. The challenges addressed include exclusion and segregation; persisting poverty and increasing inequality; urban sprawl and changing land use patterns; and the spatial frames of urban policy.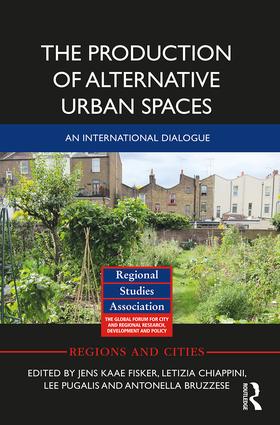 The Production of Alternative Urban Spaces (2019) brings together contributors in order to spark an international dialogue about the production of alternative urban spaces through a threefold exploration of alternative spaces of work, dwelling, and public life. Seeking out and examining existing alternative urban spaces, the authors identify the elements that provide opportunities to create radically different futures for the world's urban spaces. This volume is the culmination of an international search for alternative practices to dominant modes of capitalist urbanisation, bringing together interdisciplinary, empirically grounded chapters from hot spots in disparate cities around the world.