What are you going to see, do and hear during Urban Stories Festival? Too much choice, right? Therefore we asked for recommendations from some of the most passionate urban storytellers. Meet our ambassadors!

Robin Cox
Robin Cox is CEO (City Enthusiast Officer) at A City Made by People (Citinerary) and one of the speakers during Pionieren in Stadsverhalen. Where can you find him during the festival?
1. Who's afraid of the people
A very relevant subject, especially because of the recent demonstrations in several cities world wide. Is this a recurring phenomenon or becomes 'power to the people' the future?
2. Frozen in Time
For the love of documentaries, architecture and cities.
3. Future Cities #3 – Medellin
I've heard much about Medellin and I'm very curious how it wants to become a Smart City. To be honest, I would love to add Medellin to our network of cities!

Djoeke Geijs
Djoeke Geijs is a cultural producer and programme-maker. As an urban stories enthusiast, she has four recommendations.
1. Radio Kobani
This documentary sounds very fascinating because it tells a story about how a (less modern) medium like radio gives hope in desperate times of war.  
2. Pionieren in Stadsverhalen
Nice to meet the meet the team behind the magazines of Citinerary and Vers Beton and to hear their personal story behind all the stories they write.
3. Workshop: Verhalen uit een stadswijk
I'm very curious on how to create the perfect podcast. Give me those tips and tricks! 
4: Verkiezingsspecial
This sounds like an interesting evening; talking about politics from a different and local point of view.

Maaike Engels 
Maaike Engels is VJ,video-artist and documentary maker. Together with Teun Voeten, Engels made Calais: Welcome to the Jungle, a multilayered and experimental documentary that addresses the complexities of the current migration crisis that will be screened during Urban Stories Festival. Which programmes stand out to her?
1. From data to storyline 
Providing the tools to control the media-frame is a big opportunity for social change, because it allows people to present themselves to the world as equal individuals rather than to always be perceived as helpless victims. It's significant to rework this data into compelling stories in order to engage a large audience with social issues. For facts usually don't invoke emotions, personal stories do. And I'm  also curious about the technical aspects: How to they gather data? How is the network financed?
2. Workshop: Contemporary Urban Journalism 
The pressure is high. Social media demands juicy headlines as clickbait. How to remain truthful, meaningful and still generate a buzz? I'm also interested in how other journalists use new media. I started my audio-visual career as a video artist/animator and VJ before I ended up making documentaries. As a VJ I used the nightclubs as a platform on which I could recreate the news into an intuitive art-form, with samples and animations based on current affairs. Stories can be told on so many platforms, with so many different media.
3. Docu: Agora
Besides the relevance of the topic I love the way the trailer is edited on the leading theme of the soundtrack. Almost like a music video. Very promising!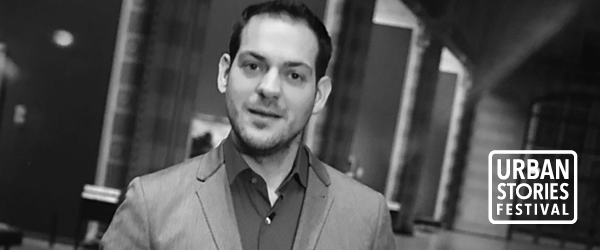 Lucas De Man
Theatre maker Lucas De Man went on a journey to try to find Europe. He interviewed contemporary thinkers, creators and experts in seven different countries for the theatrical report 'In Search of Europe'. As a storyteller and curator of stories, Lucas recommends the following Urban Stories programmes:
1. Pionieren in stadsverhalen
There is nothing as strong as stories that come from people themselves. Those stories are like oxygen for the soul.
2. Who's afraid of the people?
It's really important to consider the danger of a new elite. If you belong to the right networks and inner circles, you matter. If you're not, you're out.
3. From data to storyline
Beautiful programme on how technology can be used to give people a voice and to stimulate people to meet and connect with each other.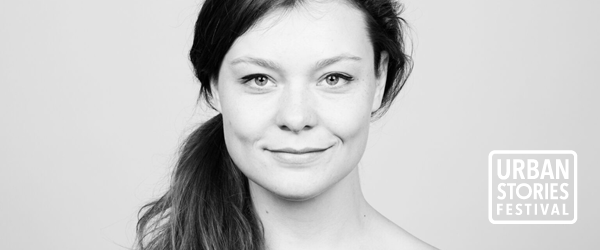 Nina Huisman
Nina Huisman is a producer and editor for VPRO Tegenlicht. Wednesday, during a special edition of VPRO Tegenlicht Meet Up on the Dutch election night, we will dive into stories of the local, bottom-up voices and the future of the Netherlands. Which other programmes are on Nina's schedule?
1. Docu: Calais: Welcome to the Jungle
A film that caused quite a stir already in the media, shedding an interesting light on one of the most complex problems we face today. It makes you uncomfortable, but at the same time you cannot look the other way.
2. Opening night: The Act of Urban Journalism
Making a worldwide impact while staying close to home: addressing global issues with your own city as a case study is an important and interesting form of journalism.
We are living in a society that is increasingly driven by data. So why not acknowledge its importance and use it to our advantage by telling new and different stories.